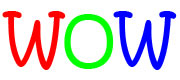 Learn about Palindromes
Learn about palindromes with our lists of examples that include words, sentences and names.
Palindromes are words, phrases or even numbers that can be read the same way, no matter the direction. Check out our great examples and find out some of the longest words in the English language that are palindromes.